Real world power and influence that various tech companies, social media-focused or otherwise, wield these days to shape and sway public opinion in pretty much every corner of the globe is immense; with communication and human interactions moving online – thanks to the global societal and economic crisis caused by the response to the coronavirus pandemic – this is an issue more pertinent today than ever before.
And in the US, mere weeks ahead of a presidential election that is shaping up to be even more dramatic than the one in 2016 (if you can believe it) – the issue of whether Big Tech exhibits ideological bias, becomes to all intents and purposes crucial.
On this topic, most of the time all we hear are warring opinions from either camp, or campaign. But – what are actual "boots on the ground" – those toiling away every day to make tech behemoths even more powerful tomorrow than they are today – saying? In other words, what's coming from the horse's mouth when the question is asked: is there an anti-conservative bias in tech?
A poll asking this was recently published on Blind – a forum and community app for 3.6 million registered and verified, through their work emails, tech employees.
And – spoiler – the result is that as many as 71% of them believe that, yes – anti conservative bias does indeed exist.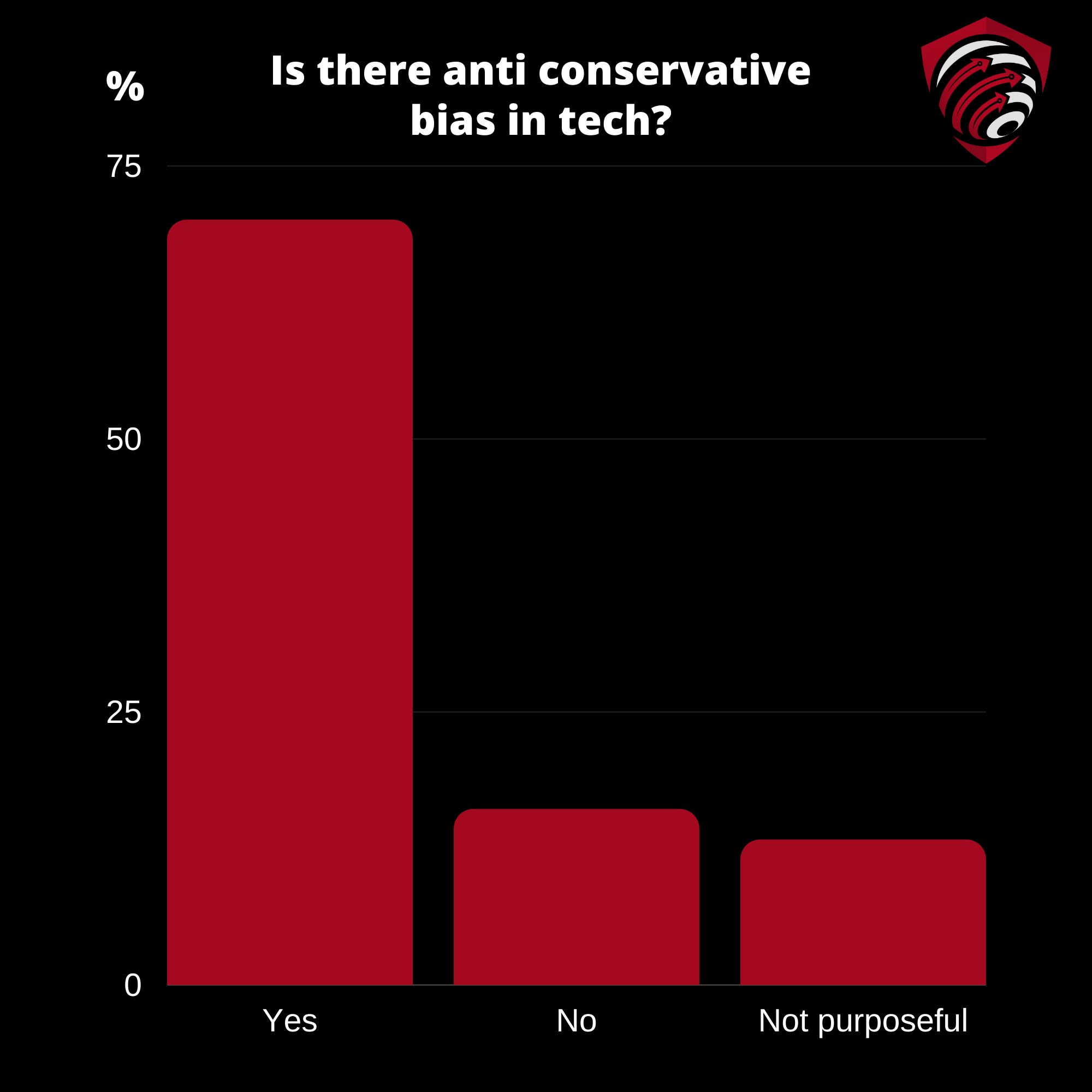 The poll in question was first launched by a Googler, and as of the time of the post published on the service, it received testimony to tech employees' personal experiences regarding political and ideological bias present in the companies they work for.
71% percent overall said there was anti-conservative bias; while 13% said there was "a non-purposeful anti-conservative bias in tech." (The "not purposeful" option is curious and interesting, and reads almost as a way for tech workers to rationalize whatever evidence they may see with their own eyes in their workplace, and experience, as some sort of 'unintended consequence'.)
The post 71% of tech professionals say there's anti-conservative bias in tech appeared first on Reclaim The Net.
SOURCE: https://reclaimthenet.org/survey-anti-conservative-bias-in-tech/